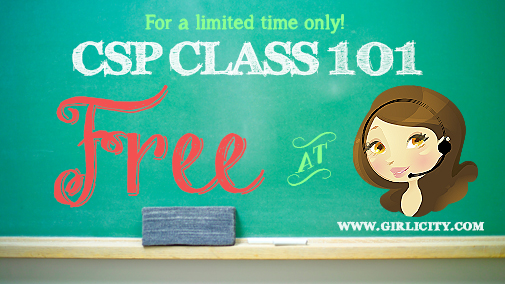 FREE CSP101 plus Discounts and Vouchers! Work from Home!
NOW is the time to take the leap and get started. You cannot beat the deals that are being offered right now. First of all. the CSP101 course that is normally $99 is being offered for FREE through October 5th. In addition, some of the most popular client courses are as low as $19 with the $50 voucher that Girlicity has been authorized to offer our CSP's!
If you have been on the fence and can't decide what to do, go ahead and take the leap. The most that you will put into it is $31.95!!! Why not?!?!?!
Contact us if you would like to know more about getting started and the client opportunities we have. You can work from home in your PJ's, set your own schedule and enjoy a great paycheck. You can't go wrong!
Contact us here or by calling our Toll Free number at 1-8- GIRLICITY (1-844-754-2489)!