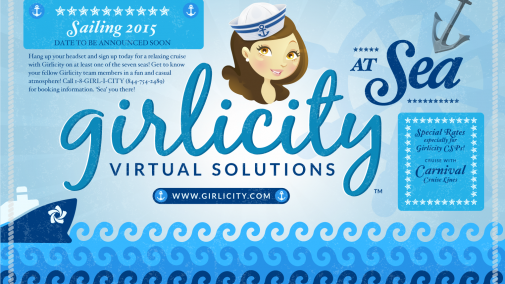 Girlicity at Sea ~ Sailing in 2015!
Hang up your headset and sign up today for a relaxing cruise with Girlicity on at least one of the seven seas! Get to know your fellow Girlicity team members in a fun and casual atmosphere! Setting Sail in November 2015! Special rates for Girlicity CSP's and their friends and family members!
If you have not yet joined our team, what are you waiting for? Call us at 1-8-GIRL-I-CITY (1-844-754-2489) to find out more about joining the Girlicity team!
'Sea' you there!