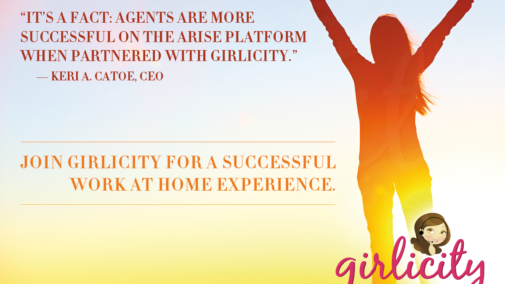 Join Girlicity and Get Started for FREE!!!
BIG NEWS from Arise Virtual Solutions!!! They announced today that all classes are now FREE and will remain FREE until September 1st. Starting in September they will charge a $30 background check fee.
So NOW is the time to get started while it is no cost, no risk!!!! Arise provides access to many of the top companies in the US that are in need of virtual call center agents.  Pay varies by client and can be anywhere from $10 per hour up to $18 per hour or more with incentives.
Girlicity is the #1 top performing and LARGEST business partnered with Arise and have been for almost 10 years.  We have been through it all and have the experience to help you with any issue you encounter.  Join our team of 11,000+ agents who trust our support and assistance.
TOLL FREE:  844-754-2489