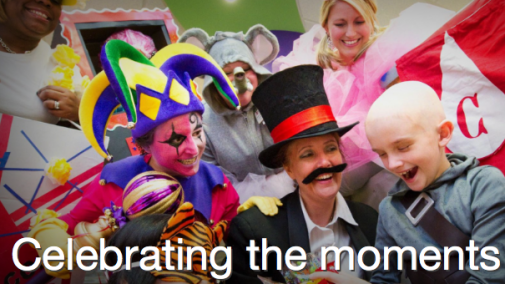 Girlicity Gives Back ~ St. Jude Children's Hospital
From day 1 Girlicity had a vision to one day be able to give back to the community in a big way. We are so thankful that we have grown and are now able to do that. Girlicity has partnered with St. Jude Children's Hospital to give a portion of all service fee's received to St. Jude Children's Hospital!
You can track our donations and make your own donations HERE.
Did you know:
St. Jude Children's Research Hospital® is one of the world's premier centers for the research and treatment of pediatric cancer and other childhood diseases. Children from around the world have benefited from the research conducted at St. Jude, which is shared freely with the global medical community. At St. Jude, no child is ever denied treatment because of a family's inability to pay.
"They provide your lodging, your travel expenses, your meals. You have 100 percent of your attention on your child. You don't worry about anything else."
Dinah, mother of Kayla, 5 years old, Alabama, medulloblastoma
"St. Jude accepts children from all over the world. We haven't paid a penny, but we still receive the best treatment anyone could give us."
Quimverly, mother of Ian, 6 years old, Mexico, medulloblastoma
"We never had to worry about paying for Reese's treatment or paying for a place to stay or for groceries while we were there."
Marilyn, mother of Reese, age 2, anaplastic ependymoma
We make sure your donations go where they are needed the most, so all a family has to focus on is helping their child live.
When you join the Girlicity team, you are helping to support St. Jude Children's Hospital!