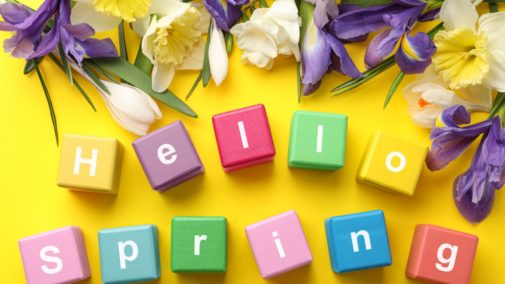 Welcome Spring!
Spring has sprung!  Are you ready?  Check out some suggestions to help you prepare for the warmer weather!
Declutter your home: Take time to go through your belongings and get rid of items you no longer need.
Clean your home: Spring is a great time to give your home a deep clean. Dust and vacuum every nook and cranny, wash the windows, and launder your linens.
Switch out your wardrobe: Pack away your winter clothing and bring out your lighter clothes for the warmer weather.
Check your outdoor spaces: Inspect your lawn and garden for any damage caused by winter weather. Clean your outdoor furniture and prepare your grill for barbecues.
Schedule any necessary maintenance: Schedule routine maintenance for your home, such as air conditioning service or gutter cleaning, to ensure everything is in good working order for the season.
Plan outdoor activities: Look for local events or plan outdoor activities like hiking, picnics, or bike rides to take advantage of the warmer weather.
Join Us Today:  girlicity.com/start
Contact Us:  Click Here to Contact Us
TOLL FREE:  844-754-2489