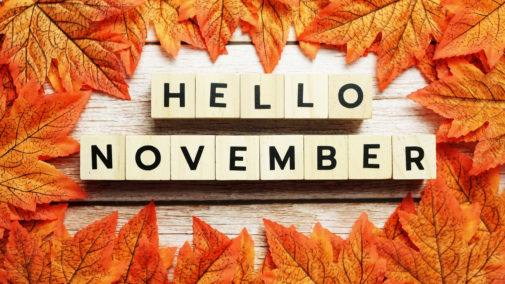 Welcome November!
The name "November" is derived from the Latin word "novem," which means "nine." In the original Roman calendar, November was indeed the ninth month of the year. However, when the calendar was reformed, it became the eleventh month.
Fun things to look forward to in November:
Thanksgiving: In the United States, Thanksgiving is celebrated on the fourth Thursday of November. It's a time for people to give thanks for the harvest and blessings of the past year.
Movember: Some people participate in "Movember," a month-long campaign where men grow mustaches to raise awareness about men's health issues, such as prostate cancer.
Remembrance Day: In many countries, November 11th is observed as Remembrance Day or Armistice Day to honor the memory of those who died in World War I and subsequent conflicts.
Join Girlicity Today:  girlicity.com/start
Contact Us:  Click Here to Contact Us
TOLL FREE:  844-754-2489