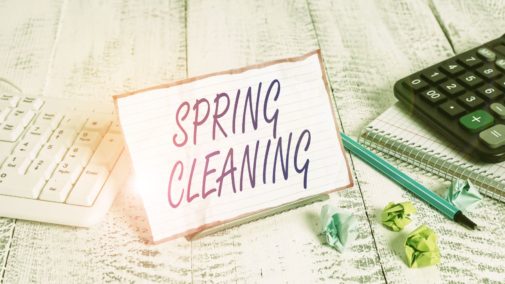 Spring Clean Your Home Office
Spring has sprung, can you believe how time flies!  Now is the time most of us begin to spring clean our homes and freshen things up.  Don't forget to spring clean your office!  Check out some tips to get your office looking fresh, clean and inviting!
Clean off the desk ~~ Remove everything!  Take a clean cloth and wipe down all surfaces.  As you return items to your desk, really ask if you utilize that item daily or can it be stored away.
Vaccuum or sweep the floor ~~ Freshens up your office and space on the floor
File or shred paperwork ~~ Papers stacking up on the corner of your desk?  Time to file them or just shred if no longer needed
Clean your actual PC ~~ Delete old files, filter emails, even do a full backup of your hard drive
Having a clean and fresh office space relieves anxiety, which allows us to be more productive!
Join Us Today:  girlicity.com/start
Contact Us: Click Here to Contact Us
TOLL FREE: 844-754-2489