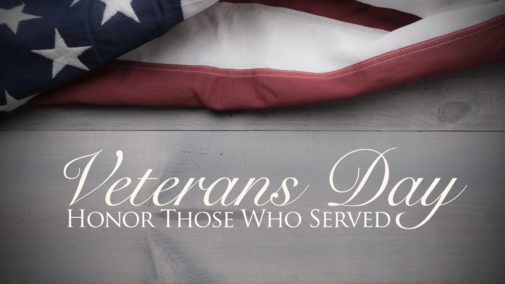 Happy Veteran's Day!
Veterans Day, celebrated on November 11th each year in the United States, is a day dedicated to honoring and expressing gratitude to all military veterans for their service and sacrifice.  Did you know these facts and important information about Veterans Day?
Veterans Day was originally known as Armistice Day and was established to commemorate the end of World War I. It was first observed on November 11, 1919, the first anniversary of the end of World War I.
The date, November 11th, was chosen because the armistice, which marked the end of World War I, went into effect on the 11th hour of the 11th day of the 11th month in 1918.
In 1954, the name was officially changed to Veterans Day to honor and recognize all U.S. military veterans, not just those who served in World War I.
At 3:00 p.m. local time, Americans are encouraged to observe a moment of silence to honor and remember veterans.
In some regions, the wearing of red poppies is a tradition on Veterans Day. This custom was inspired by the famous war poem "In Flanders Fields."
Many famous Americans have served in the military, including former U.S. Presidents George Washington, Abraham Lincoln, and Dwight D. Eisenhower, as well as well-known figures like Elvis Presley, Jimmy Stewart, and Audie Murphy.
Veterans Day is a time to thank veterans for their service and sacrifice, showing them the respect and honor they deserve.
Join Girlicity Today:  girlicity.com/start
Contact Us:  Click Here to Contact Us
TOLL FREE:  844-754-2489