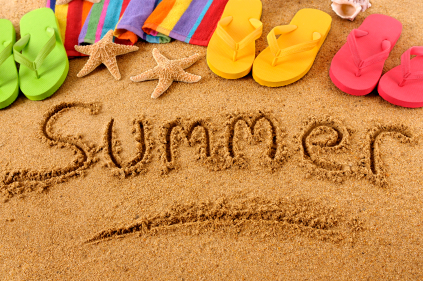 Girlicity Talks ~ Working From Home When School is Out
School is out for the summer!  Your kids are home but you still need to work.  How do we balance working from home with our summer fun?  Here are some ideas and tips to help you make the most of your summer, while also being able to work.
Adjust your schedule ~ It's your business, work early morning or late at night, choose the hours that work best for you.  Set your own hours!
Set Expectations & Be Clear ~ Spend time with the kids at breakfast and lunch.  Be sure they understand your work your schedule each day.
Schedule Activities ~ Day camps, YMCA and playdates with other friends are just a few things to look into.
Ask for Help ~ Get a sitter for a few hours, have the kids spend time with family members they haven't seen during the school year, or have older siblings help with the younger ones.
Have fun! ~ It's summer and time to have fun with the family!  Be sure to set aside different times of the day to enjoy family and also take time off altogether!  Take a trip to the beach, pool, a park or just a backyard bbq!
Click Here to Contact Us  TOLL FREE: 1-8-GIRL-I-CITY (844-754-2489)