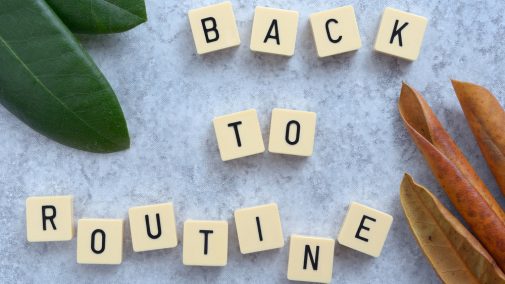 Girlicity Talks ~ Routine
It's the time of year when the kids are back at school and routines are changing.  You are getting settled in with morning commute to car line, bus stops and pick ups.  After school activities, homework and planning dinners are now part of the daily routine again.
When you work from home you can adjust to these changes, however keep in mind a few things.
Make time to take care of yourself.  Whether you love early mornings or if you are a night owl, just do something for you.
Have specific office hours.  Schedule your family time and chore time on your calendar, as well as office hours.
Do tasks you dislike the most, FIRST!  Once those tasks are accomplished, you feel relieved, and are able to focus on other things in your allotted time.
Eliminate distractions.  This can simply mean closing Facebook, setting your phone calls to go to voicemail, and keeping the TV off.  Anything that can possibly distract you from your work, take control of it or else it will control you!
Strive for 100% focus.  If you are with your significant other, give them your full attention.  When it is family time, be there enjoying that time.  When you are working, focus on your goals for work.  It's not always possible to have that full 100%, simply strive for it!
Click Here to Contact Us or TOLL FREE: 1-8-GIRL-I-CITY (844-754-2489)