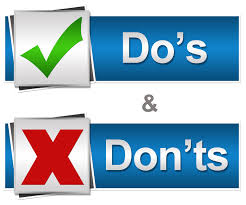 Girlicity Do's and Dont's When Working From Home
Girlicity is all about working from the comfort of your home in your PJs!  Here are a few do's and dont's when you are working from home.
DO:  Have a plan of action for your day!
DON'T:  Try to wing it.  You will end up walking around aimlessly, with nothing accomplished!
DO:  Take care of yourself by taking frequent breaks, stretching, and taking care of your health!
DON'T:  Sit for long periods at a time.  This could cause neck and back pain as well as other health problems.
DO:  Have a dedicated work space that is quiet and free of distractions.
DON'T:  Set up your workspace in a noisy, high traffic area of your home.
DO:  Make time for family fun!
DON'T:  Let your work consume you.
Click Here to Contact Us  TOLL FREE: 1-8-GIRL-I-CITY (844-754-2489)