Step 1: Create a profile
Step 1:
Fill out our Contact Form here and we will email you a special link to create your profile.
Once you click the link, you will click "Continue with Girlicity LLC" and follow these steps: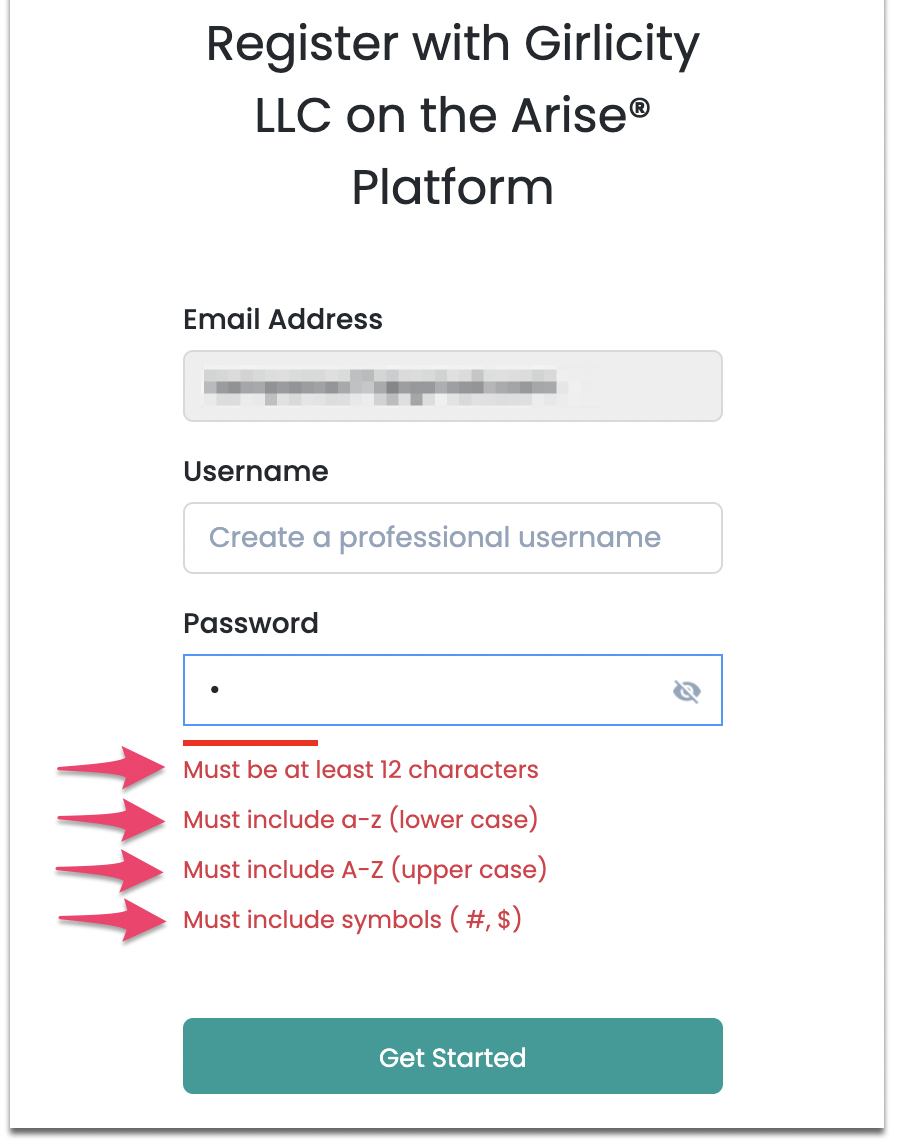 *Please note: You MUST use the name that is associated with your Drivers License and Social Security. If you have recently been married or had a name change, you must make sure that your documents have been updated to match your last name before registering.
*If you would like to create your account without using our special link, go to ARISE to start the process. Make sure you use our referral code which will either be 936240 or the Agent ID of the Girlicity team member that referred you to Arise and Girlicity. Then you would input our Company Code 57773 to choose Girlicity. Make sure you choose the option "Join a Service Partner". DO NOT start the process where it takes you automatically by creating an account as a Sole Proprietor as that will take you several days to fix.

Step 2: Register as an Agent Working for Girlicity LLC on the Arise Platform
Tagged: getting started
Find More Articles by KB Tags