Step 1: Create a profile
The Profile is where you enter your basic information, such as contact information. You can complete a Profile and the Admissions process at www.ariseworkfromhome.com: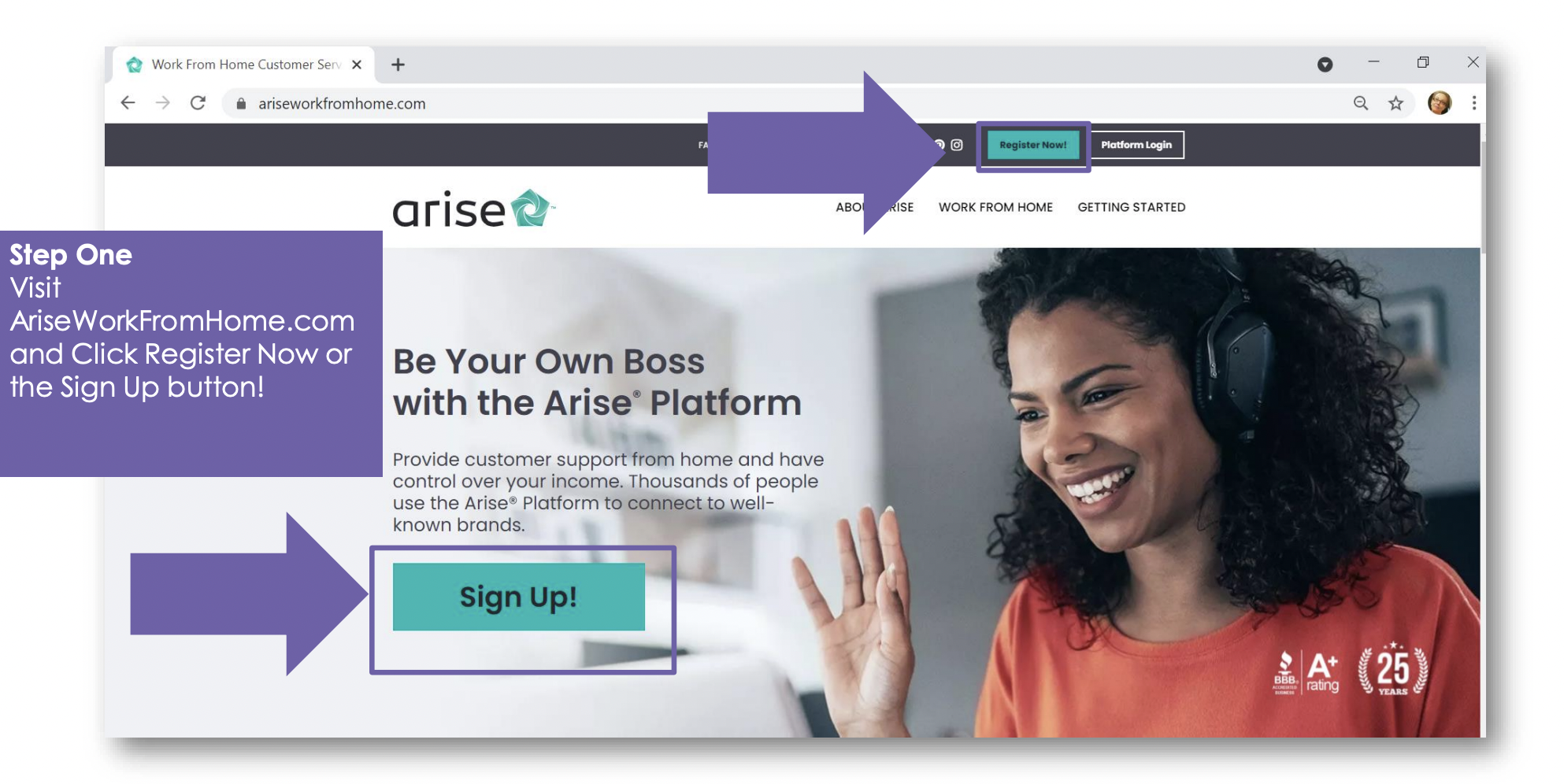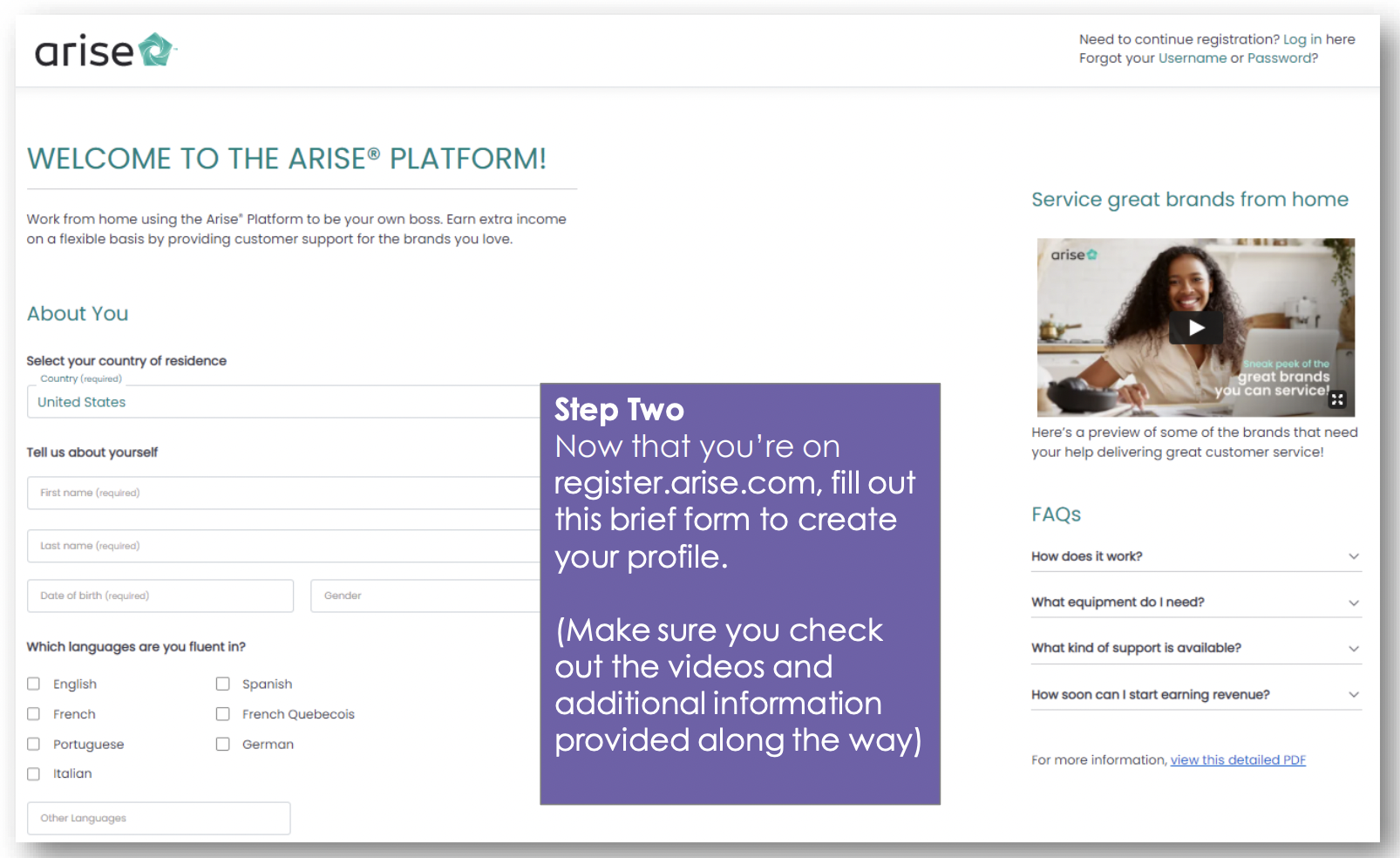 *Please note: You MUST use the name that is associated with your Drivers License and Social Security. If you have recently been married or had a name change, you must make sure that your documents have been updated to match your last name before registering.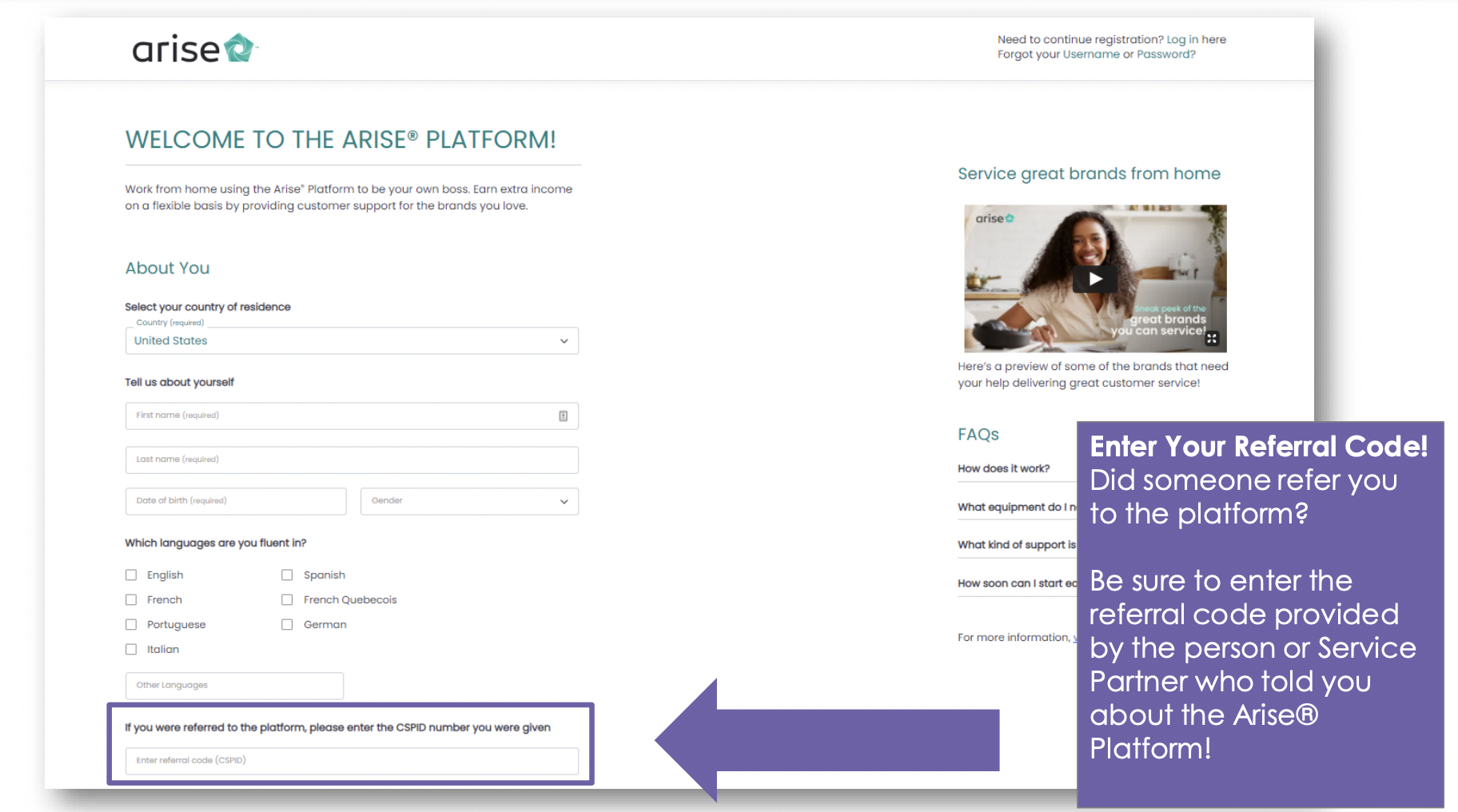 * Your referral code will either be 936240 or the Agent ID of the Girlicity team member that referred you to Arise and Girlicity.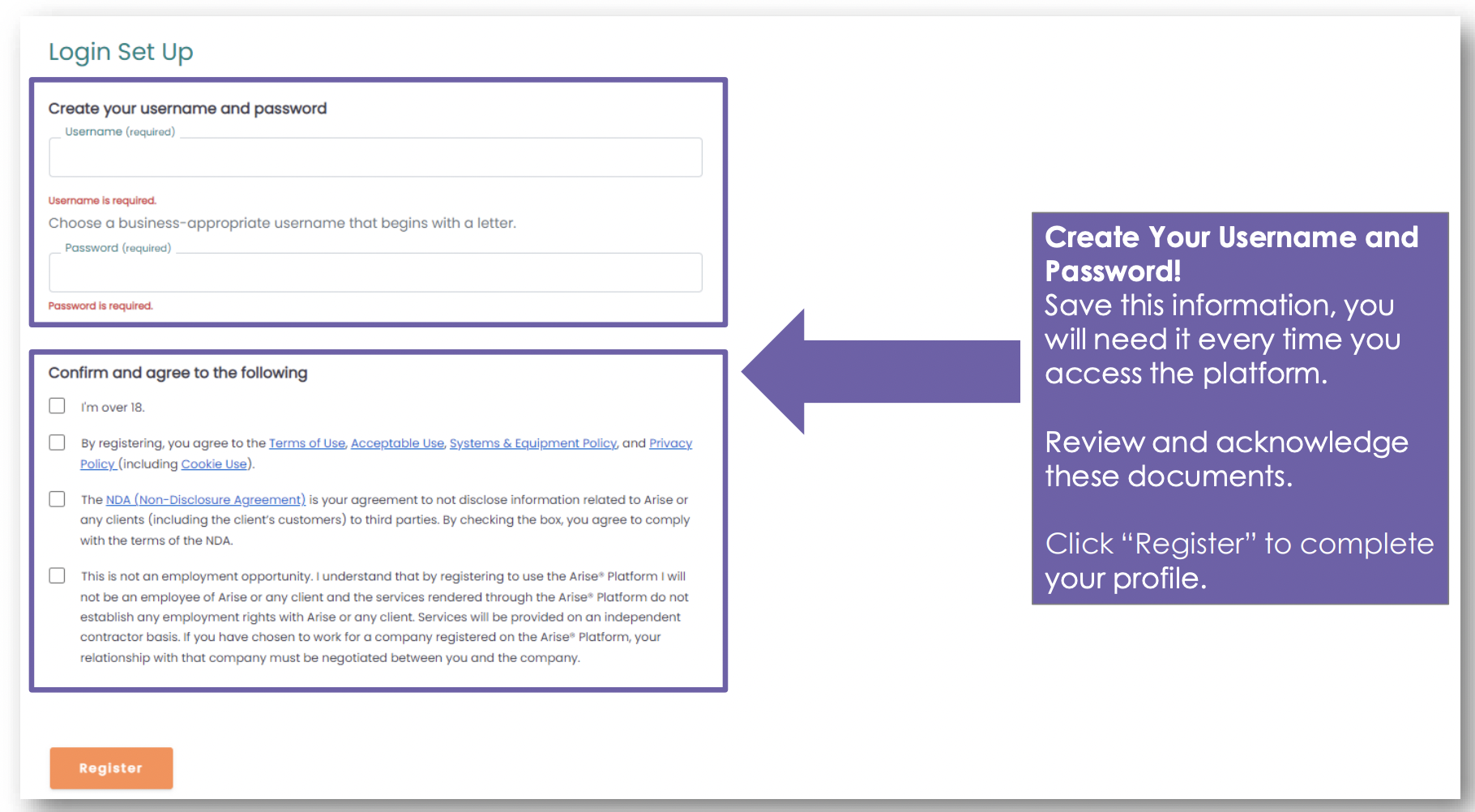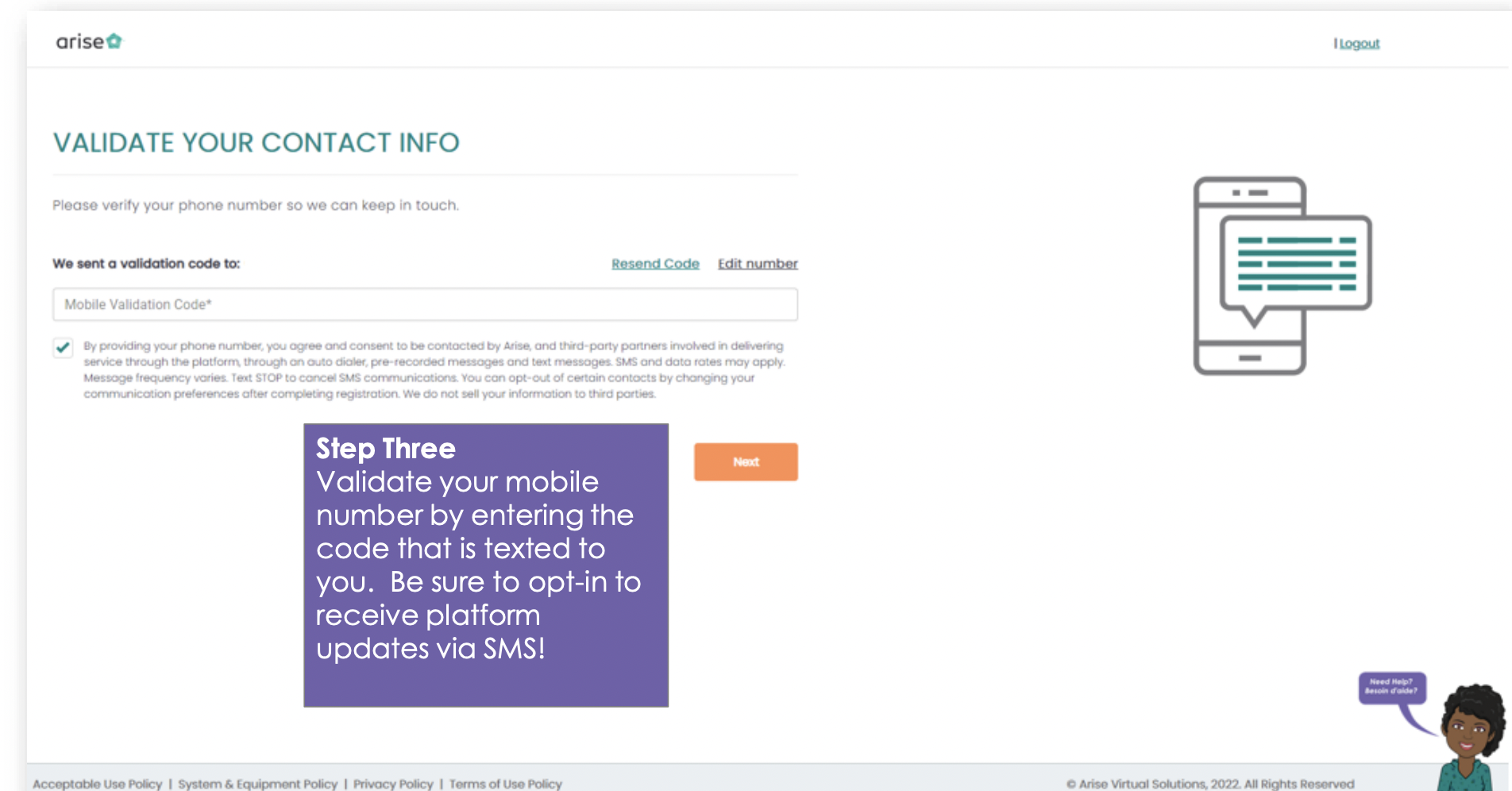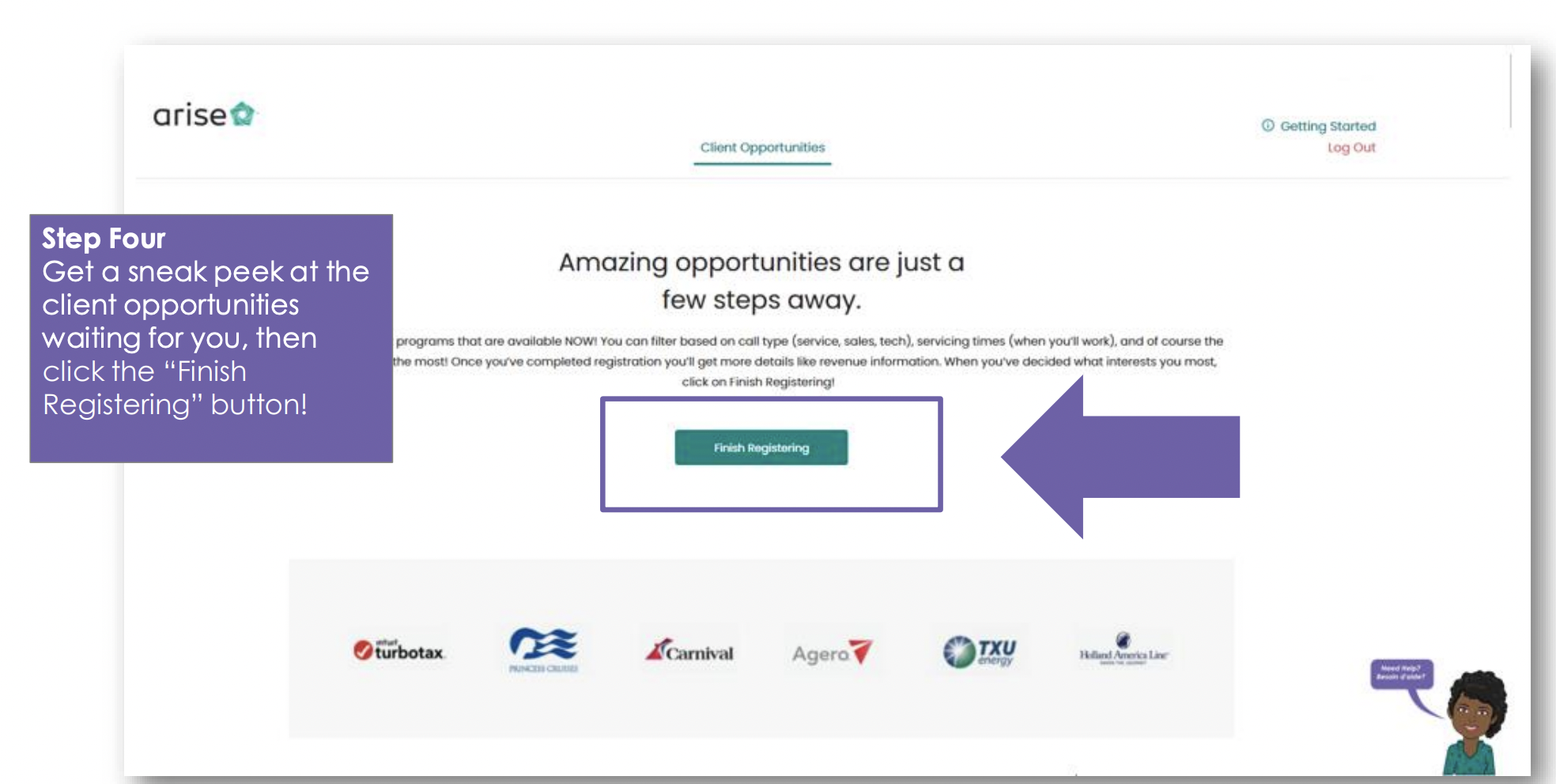 Step 2: Choose Girlicity as your Arise Service Partner (IBO)
Tagged: getting started
Find More Articles by KB Tags