Step 1: Create a profile
The Profile is where you enter your basic information, such as contact information. You can complete a Profile and the Admissions process at www.partnersetup.arise.com.
Please fill in our referral code when asked "Did someone tell you about the Arise Platform??": input referral code: 936240. By doing this you may qualify for special referral incentives $$$!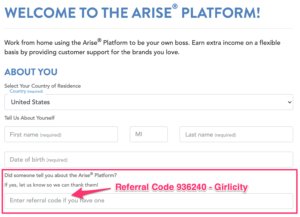 *Please note: You MUST use the name that is associated with your Drivers License and Social Security. If you have recently been married or had a name change, you must make sure that your documents have been updated to match your last name before registering.
While creating your profile you will sign your Arise Non-Disclosure Agreement.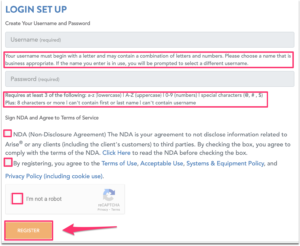 Step 2: Choose Girlicity as your Arise Service Partner (IBO)
Tagged: getting started
Find More Articles by KB Tags