Girlicity ID Verification
Please follow these steps to submit your affidavit of ID and your ID verification. 
PLEASE READ EVERYTHING ON THIS PAGE. 
***ONLY SUBMIT USING A COMPUTER – DO NOT SUBMIT USING A MOBILE DEVICE
Girlicity ID Verification
As business owners, we know you can appreciate the significant role security plays in today's business environment.  As a pre-requisite to receiving a SOW offer, you are required to submit Photo Identification to Girlicity. This verification is NOT for Arise. This verification is for Girlicity. Please submit both your affidavit AND a picture of you holding your ID next to your face:
An updated Affidavit of Identification for your agent; Affidavit-of-Identification_Rev-3-gg-040516 (1)
Note: copies of an Affidavit already on file will not be considered
A clear copy of your Driver's License or state issued photo identification card next to your face
A copy of your current utility bill (i.e. an electric bill, water bill, residential telephone service bill); and
A copy of the internet provider bill for your servicing location.
A selfie video including the following information to be used for Arise identification purposes only-
a. The Agent holding the Driver's license next to his or her face;
b. The agent stating their full name and address as it appears on the Arise portal;
c. The agent must state the following 'This video is to validate my identity and location for Arise Virtual Solutions and Girlicity'
All documentation should be scanned and emailed at the same time.
***ONLY SUBMIT USING A COMPUTER – DO NOT SUBMIT USING A MOBILE DEVICE
PLEASE make sure that the pictures are not blurry and is 100% legible with your head and shoulders visible.
We should be able to clearly see your face: please do not wear any hats or sunglasses.
If possible, include your full arm in the photo. This lets us verify that your license is currently in your possession.
Avoid using the flash setting on your camera; this tends to leave whiteout areas
I must be able to verify your name and be able to read it. Preview the photos before you send them. Be sure that you can clearly read all of the information on the documentation
Make sure that you do not have any filters set on your camera
Know that we cannot accept any scanned photo's
Here is an example: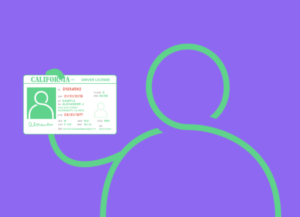 If you fail to submit the requested forms or your identity is not able to be verified, you will not be able to continue servicing your client(s) and you will forfeit any monies earned.
* Email submission will NOT be accepted
***ONLY SUBMIT USING A COMPUTER – DO NOT SUBMIT USING A MOBILE DEVICE
ID Authorization
Submit your ID and Affidavit
Payee's Obligations
A payee who receives a proper request from a business (including sole proprietors) to fill out a W-9 is required to fill out the form and return it to the business. The requirement is contained in section 6109 of the Internal Revenue Code and accompanying Treasury Regulations.  See I.R.C. § 6109(a)(2), (3); see also Treas. Reg. § 301.6109-1(b)(1) ("A U.S. person whose number must be included on a document filed by another person must give the taxpayer identifying number so required to the other person on request.").  Indeed, the general instructions on page one of the current Form W-9 indicate that it is mandatory to provide a taxpayer identification number to a business who properly requests it:
"An individual or entity (Form W-9 requester) who is required to file an information return with the IRS must obtain your correct taxpayer identification number (TIN) which may be your social security number (SSN), individual taxpayer identification number (ITIN), adoption taxpayer identification number (ATIN), or employer identification number (EIN), to report on an information return the amount paid to you, or other amount reportable on an information return. (emphasis added)"
Backup withholding
Payments which are reported on an information return such as a 1099 tend not to be subject to federal income tax withholding. But a person (including a business) may be subject to backup withholding, at the rate of 28 percent, if the person neglects or refuses to provide an accurate and valid TIN when properly requested to do so by a business.
Penalty for failure to furnish a TIN

If a payee fails to furnish a correct TIN to a requester when it is properly requested, the payee may be subject to a penalty of $50 for each such failure.

Civil penalty for false information with respect to withholding

If a payee makes a false statement with no reasonable basis that results in no backup withholding, the payee may be subject to a $500 penalty.

Criminal penalty for falsifying information

Willfully falsifying certifications or affirmations may subject a payee to criminal penalties including fines and/or imprisonment.
Electronic 1099-MISC Consent 
The IRS has approved the use of electronic 1099-MISC statements.  Instead of a paper copy, Independent Contractors may choose to receive their 1099-MISC statement electronically.  The advantages of this option are:
By signing this form, you are consenting to receive your 1099-MISC by electronic means only; a paper copy will not be provided to you.  This consent remains in effect indefinitely or until you inform Girlicity LLC that you wish to revoke the consent.  Simply notify Girlicity LLC in writing, or email, that you would prefer a paper copy instead of the electronic version.
If you withdraw your consent after the 1099-MISC has been emailed t you, you can request a paper copy be mailed to you.
Keep Girlicity LLC informed of any changes that occur during the year as we will need accurate information to email you your 1099-MISC. 
Girlicity LLC will provide you a paper copy of your form 1099-MISC if you do not provide consent
This consent remains in effect indefinitely or until you inform Girlicity LLC that you wish to revoke the consent.
What Are the Legal Penalties for Falsifying Documents?
Falsifying documents is a very serious offense and is generally classified as a felony. This means that a person charged with falsifying documents may be subject to the following legal penalties:
Having to pay a monetary fine
Incarceration in a prison facility
Depending on the nature of the offense, as well as individual state laws, falsifying documents can result in a prison sentence of 5-10 years. Also, if government documents or federal authorities were involved, the legal penalties may be more severe. A maximum sentence for falsifying federal investigation and bankruptcy records can be fines and 20 year imprisonment.
Legal penalties may increase with repeat offenses.
What are Other Penalties for Falsifying Documents?
Besides being subject to penalties and incarceration, falsifying documents can have adverse consequences in one's life and may constitute:
Grounds for termination of one's job
Reduction of one's credit score
Disqualification for bank loans
Grounds for removability in immigration proceedings
Grounds for ineligibility for passport records
Being subject to Business and Professions Code lawsuits
Being audited by the I.R.S. more frequentlyCredit: https://www.legalmatch.com/law-library/article/falsifying-documents.html
Find More Articles by KB Tags