How do I get started with ACD?
We are virtual customer service representatives who take inbound donation calls for popular nonprofit organizations. Some of the clients that you will be taking calls for will be PBS (Public Broadcasting Station), ASPCA, Wounded Warrior Project, St. Jude, Disabled American Veterans, etc.
These clients are 24/7 and this position is an independent contracting position. You will be expected to be a self-starter, motivated and must be able to follow directions. The position is mostly seasonal to start with but can lead to a more year-round opportunity if you do well. US only. Not available to residents in California, Delaware, Massachusetts, Louisiana, West Virginia, Wyoming, Vermont, Washington and South Dakota.
Review from one of our current agents: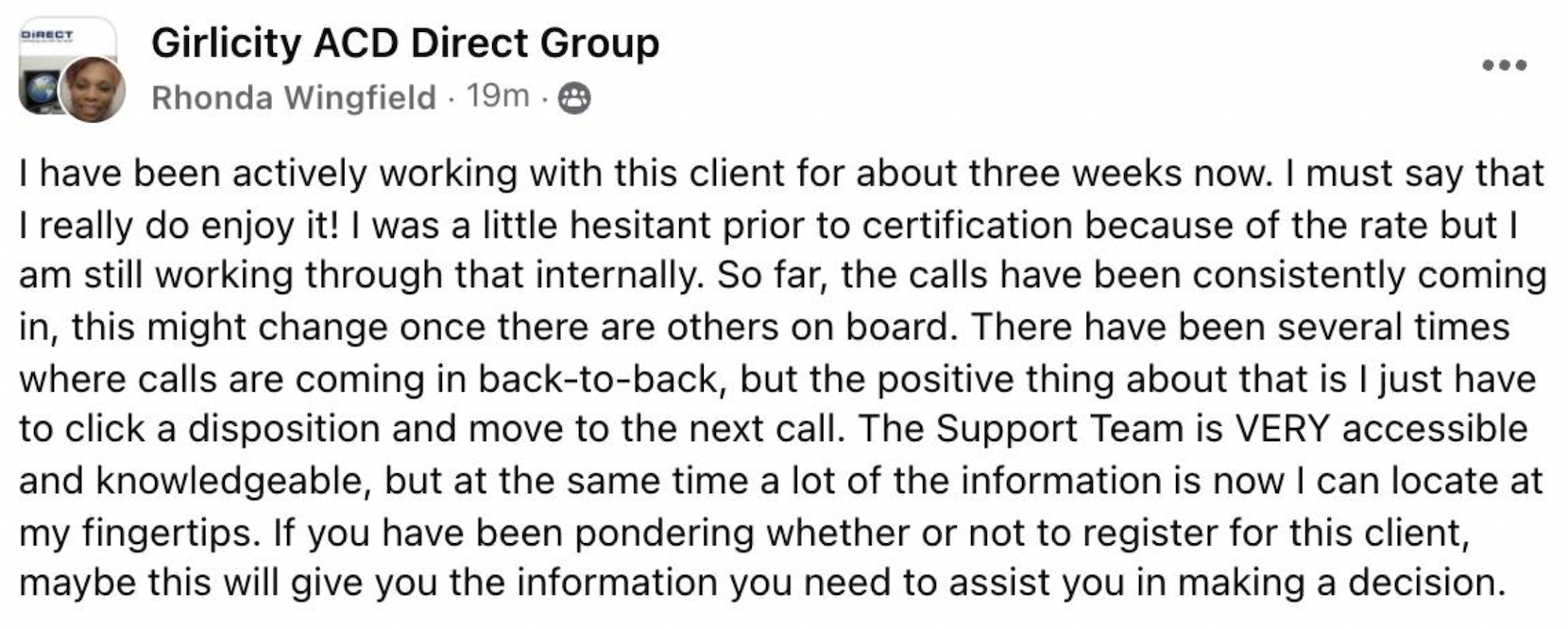 Please fill out this form to get started:
Find More Articles by KB Tags