How do I change my class time?
How to Reschedule Your Class Time
Agents can now reschedule their class time – up to 3 days before class starts – without having to visit Partner Support.
Only in the event another class time is offered and seats are available.
An agent will only be able to switch to another class time if additional times are offered for the same class period and providing seats are available.
It is important to note that if an agent chooses to switch to a new course time, any pre-work they may have completed will be lost and must be re-done.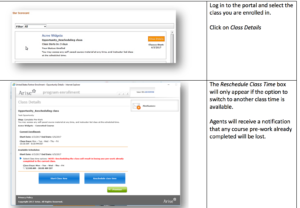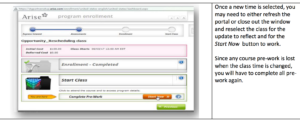 Find More Articles by KB Tags